HomeFit is a no-nonsense, straightforward way to check how easily a home can be kept warm, dry and safe
1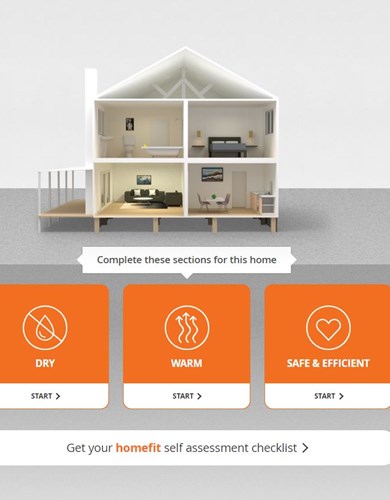 This is designed for Kiwis looking at homes to buy or rent, or for homeowners looking to improve their property. It also offers advice to landlords on how to meet the Government's Healthy Homes Standards.
First, answer a few easy questions about the home, then access our installer directory to help make improvements.
This online check is a great guide, but will not, by itself, result in a HomeFit stamp of approval.
Read More
Do the online check
2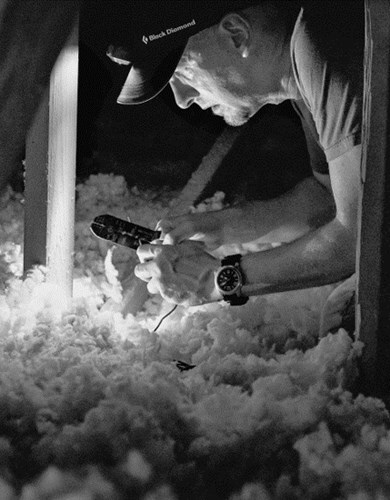 Once you've used HomeFit to find out which areas of your home you could improve, there's a raft of great installers who are happy to help get them sorted.
Check out our list of installers to find one in your area.
Read More
Find an installer
3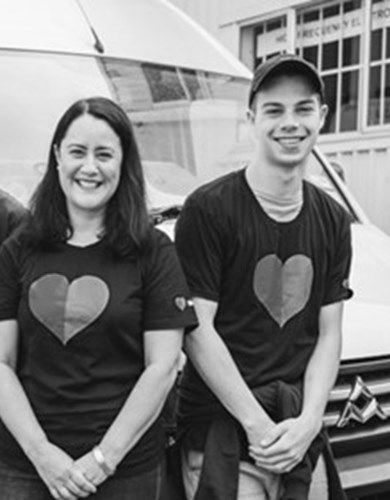 An independent HomeFit professional will come to your home and assess how warm, dry and healthy it is. If it meets the standard, you'll get a HomeFit stamp - so you can be sure the home is fit for your family.
A HomeFit rating also gives buyers and renters confidence that a home meets ventilation, insulation, heating and energy efficiency standards, and gives landlords peace of mind that they're meeting their obligations too.
Read More
Find an assessor
About HomeFit
New Zealand homes aren't good enough. All too often, they're cold, draughty, expensive to heat and make us, our friends and our whānau sick.
HomeFit was created by the New Zealand Green Building Council with the housing sector to help people understand how healthy their home is and support them to make the necessary changes.
The BRANZ House Condition Survey of 2015 showed that many New Zealand homes are lacking decent insulation, ventilation or heating. Poor quality housing is linked to major health issues in New Zealand such as rheumatic fever and asthma.
HomeFit is an inspection-based assessment of the health, comfort, energy efficiency and safety of New Zealand homes. It covers a range of topics that a panel of experts believes to be essential for a home to be liveable, and provides an independent check as to whether the house meets the Healthy Homes Standards. 
HomeFit also includes a higher standard called HomeFit PLUS. Meeting this standard results in a home that is warmer, drier, more comfortable and more energy efficient than HomeFit.
On this website we'll run you through a simple online check of your home. This will tell you what's good about it and what could be improved in order to get a HomeFit stamp. You'll also find product installers and HomeFit assessors. They will be able to install products in compliance with HomeFit and the Healthy Homes Standards, and then assess whether your home meets both standards.
Homes that have been assessed by a HomeFit assessor as meeting the standard can be marketed as HomeFit or HomeFit PLUS, for example on sale or rent.